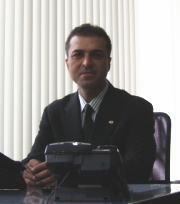 Our company has enjoyed steady progression since its establishment
with consideration for the faithful construction works,compliance with construction period,and safety works as primary things.
In the severe competitive industrial circumstances in recent years,
our company has enthusiastically engaged even in the repair work fields which are involved in remarkable technical innovations as well as new construction fields as a matter of fact.
Enjoying the assistance from cooperative business instiutions,all of our employees would ask you,our trading partners,to constantly provide the bonds of trust to us.